Dental Crowns & Bridges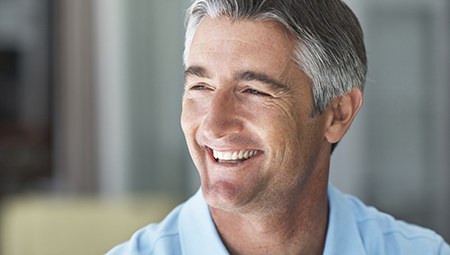 Crowns and bridges are two of the most commonly used restorative treatments in dentistry. We offer high quality, effective crown and bridge restoration using a variety of materials to ensure patients' smiles are fully restored to their natural form and function. If you've experienced dental damage or decay too advanced to be corrected with a simple filling, we may recommend a crown. For patients who've lost one or a few consecutive teeth, we may be able to replace these lost structures using a natural looking and feeling fixed bridge restoration. If you'd like to find out more, please contact Miller Dental Arts in either of our convenient New Jersey dentistry practices in Fort Lee and West New York.
What is a Dental Crown?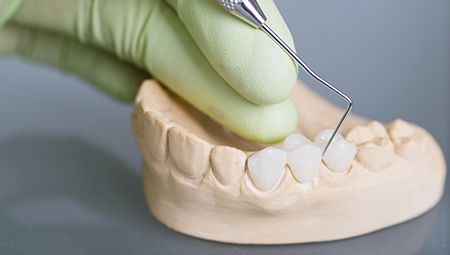 A dental crown is a durable restoration that fits completely over the top of a damaged tooth. We place dental crowns for patients who have experienced decay that is too advanced to be treated with a more conservative solution. The process takes two appointments to complete. During the initial treatment visit, we prepare the tooth or teeth, capture impressions for our lab, and place a temporary crown. Then, patients return to our office when we receive the final restoration from our lab. We'll exchange the temporary for the custom crown, leaving patients with flawless smiles.
What is a Fixed Bridge?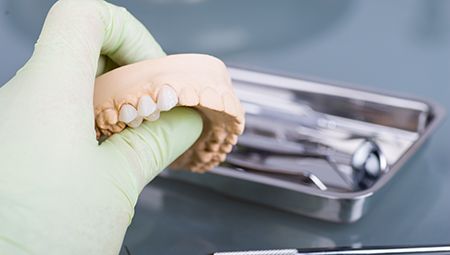 A fixed bridge is a tooth replacement solution that uses two dental crowns fused to either side of a replacement tooth or teeth. The crowns are then anchored to healthy teeth on either side of the missing teeth. The process is completed much like dental crown placement in two visits. An initial preparation appointment is planned, and then the patient returns when we receive the final restoration from our lab.
What Materials are Used for Crowns & Bridges?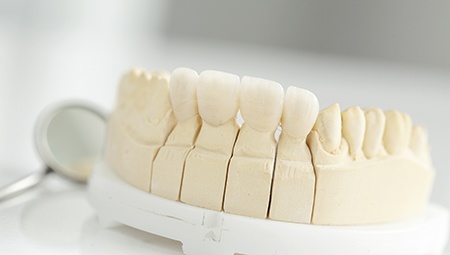 We offer these restorations in a variety of materials. For back teeth that absorb a large amount of the force of biting, we may recommend gold restorations. To achieve a more cosmetic result but retain durability, we may use porcelain fused to metal restorations. For front teeth or for patients who would like to maintain the aesthetic appearance of their smile, we can offer all-ceramic and zirconia crafted dental crowns.