Covid-19 Pratice Safety
To our patients,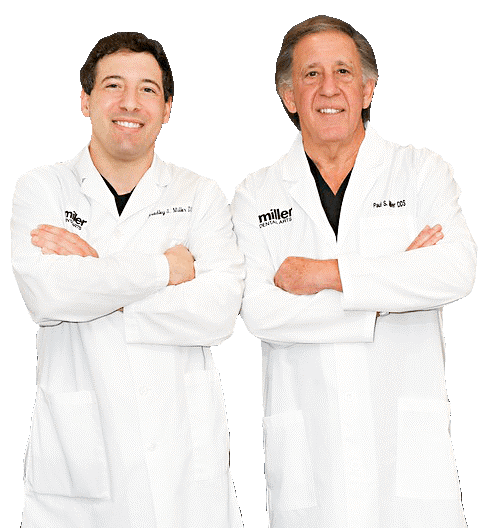 We hope this letter finds you and your family in good health. Our community has been through a lot over the last few months, and all of us are looking forward to resuming our normal habits and routines. While many things have changed, one thing has remained the same: our commitment to your safety.
Miller Dental Arts has been working around the clock to collaborate with the Centers for Disease Control and The American Dental Association to create the healthiest environment for you and your family upon your return.
While the office has been closed, we have been implementing some cutting edge safeguards for our patients' safety. Here are some of the safety measures we are taking:
We are placing highly-specialized clinical-grade air filters throughout the office and placing protective plexiglass guards at the front desk and check-out stations.
In order to minimize contact between the members of our team and our patients we are utilizing online paperwork and forms and encouraging the use of contactless payment like Apple Pay.
We are going to further limit traffic and engage in physical distancing, by implementing a text and call communication system between patients waiting in their cars and the front desk, allowing you to check-in for your appointment from your parked car in the parking lot. We will then text or call you when it is time to come up to the office.
We are also going to thoroughly screen our staff every morning and pre-screen all of our patients before they are seen, taking their temperature via no-touch infrared thermometers.
Visitors and staff will be required to wear facial coverings or masks at all times.
We will also triage any new patients and potential emergencies via tele-dentistry (Zoom and FaceTime) to determine if it is necessary for you to come into the office for an emergency visit.
These are just a few safeguards we have been working on in order to protect our patients and our community.
Please reach out if you have an emergency as we are always here for you and we are actively doing teledentistry with Zoom, FaceTime, email, texts, videos and pictures to assess any issues.
We look forward to seeing you again and are happy to answer any questions you may have about the steps we take to keep you, and every patient, safe in our practice.
Best,
Dr. Bradley Miller and Paul Miller